Events
Introduction to Kayaking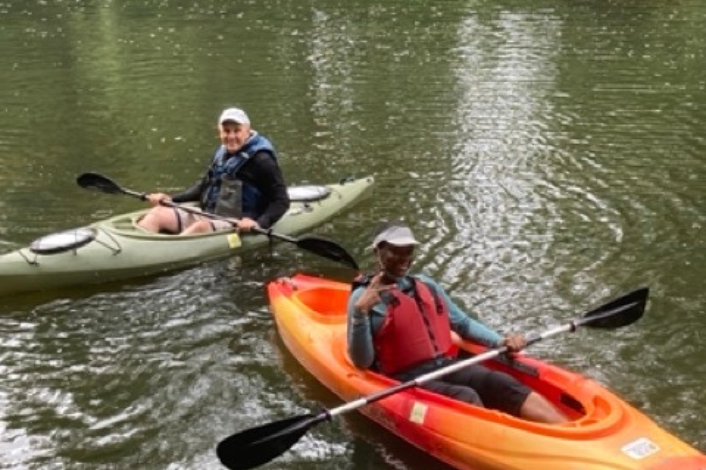 Swatara Creek in Hershey Cost: $42 per participant
This adventurous wellness program is geared for those interested in learning how to kayak. Everything is provided including kayaks, equipment, shuttle, guides, paddling, and safety instruction.
Enjoy approximately 5 miles of easy paddling for approximately two hours on the normally gentle, tree-lined Swatara Creek! This guided evening paddle will let you discover firsthand why many are getting involved in this healthy life-long hobby. Guides will provide kayak skill instruction before and during the trip. Participants should be in moderate physical condition and prepared to be physically active. You will be paddling, not just floating, at a leisurely pace during this program. There is a pathway made of pavers that leads you downhill to the entry point on the water. There you will be met by our EZ in EZ out kayak launch. If you need special assistance with this paddle, please contact us directly so we can discuss any accommodations needed for this program. Click on the registration link below for full program details.
This is a Park Rx program sponsored by Highmark and supported by UPMC. A portion of the sponsorship goes toward funding a portion of the program costs.
---
Contact Name:
Nancy Gates
Contact Phone:
717-599-5188, ext. 2113
Contact Email:
nlgates@dauphincounty.gov
Registration Link:
https://dauphin-county-parks--recreation.ticketleap.com/introduction-to-kayaking/dates